Welcome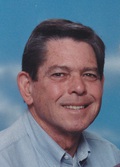 Welcome to Heber/Overgaard and the White Mountain surrounding areas!!
We are pleased to have you visit our website, give you the opportunity to meet us and see some of the best properties found in Heber/Overgaard and the White Mountain area. Whether you're looking to own an in town home, private mini ranch, locate a recreational retreat or remote acreage, we can assist you. Whatever and wherever your ideal property might be, we are committed to helping you find it! We are professionals dedicated to providing you the very best service and we love what we do.
We invite you first to learn about us or you may just want to view our listings. Each area is accessed from the column on the left. We have endeavored to make it as easy as possible to move from area to area throughout my website so it will be an enjoyable experience.
Looking for a new home? Use Quick Search or Map Search, in the upper left corner, click on "View list of all cities" to browse an up-to-date database list of all available properties in those areas, or use my Dream Home Finder form and I'll conduct a personalized search for you.
If you're planning to sell your home in the next few months, nothing is more important than knowing a fair asking price. I would love to help you with a FREE Market Analysis. I will use comparable sold listings to help you determine the accurate market value of your home.